Fire drill toprevent troubles from "burning"----Our company carries out the annualfire drill activities
Introduction
Fire drills areactivities to enhance people's safety and fire prevention awareness, so thateveryone can further understand and master the fire treatment process, andimprove the coordination ability in the process of handlingemergencies.Strengthen the awareness ofpersonnel to save each other and themselves in the fire, and clarify the responsibilitiesof the person in charge of fire prevention and the voluntary firefighters inthe fire.
Fire safetydrill
In order to strengthen thestaff's understanding and knowledge of fire control knowledge, enhance theawareness,embody the fire protection policy of "prevention first,combination of prevention and elimination", and instill theconsciousness of mass prevention and mass treatment, NINGBO EXCARE PHARM INC.carried out a fire safety drill for all staff at 9:00 a.m. on December 28,2021.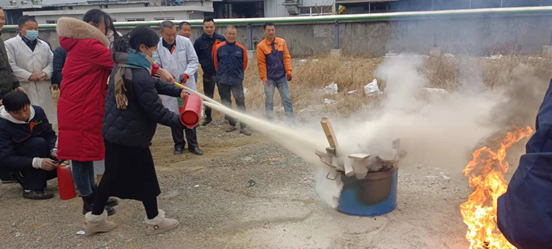 Prevent it fromnot "burning"
Through the firesimulation drills, the employees of EXCARE PHARM factory evacuated to thedesignated place and assembled according to the designated line, and watchedthe correct use of fire extinguishers under the on-site operation ofprofessionals. At the end of the exercise, professionals will comment onrelevant safety knowledge. Through the operation step formula: one lift, twopulls, three grips and four pressures, employees will experience the use of drypowder fire extinguishers first-hand, and ensure that they can deal with thefire fluently as soon as possible.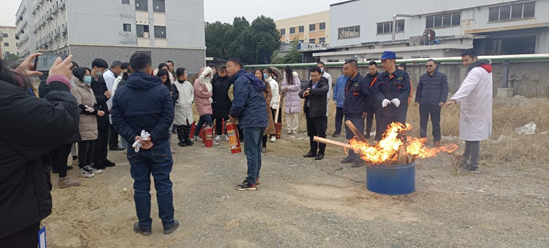 Build a strongdefense line of security
Through this firesafety evacuation drill, EXCARE PHARM employees once again reviewed andmastered the escape knowledge and escape route, further improved their own firesafety awareness and self-rescue ability, and laid a good foundation forcreating a good enterprise fire safety environment and building a"firewall" of enterprise fire production safety.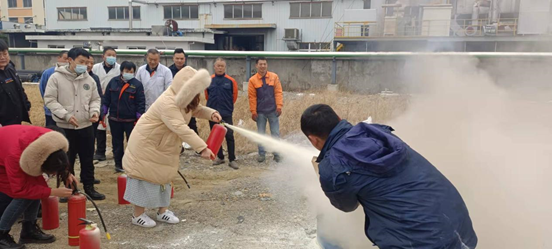 Strict foodsafety pass
To protect foodsafety, EXCARE PHARM INC. responsibility on the shoulder,always adhere to theconstant quality, strictly control every production link.It has 3,000 mu of itsown organic production base to ensure the green safety from source toproduction, from production to table, and adhere to self-improvement controlstandards, strictly implement international quality standards, shoulder theresponsibility of food safety, make small varieties of extracts sell well indeveloped countries like Europe and the United States, and solution wine foodsell well in Ningbo market.