"Making friends with the ball, holding handswith campus friendship."
——Ningbo Excare Pharm Inc. participated in the"Yujian Medicine Cup" Badminton Team Competition.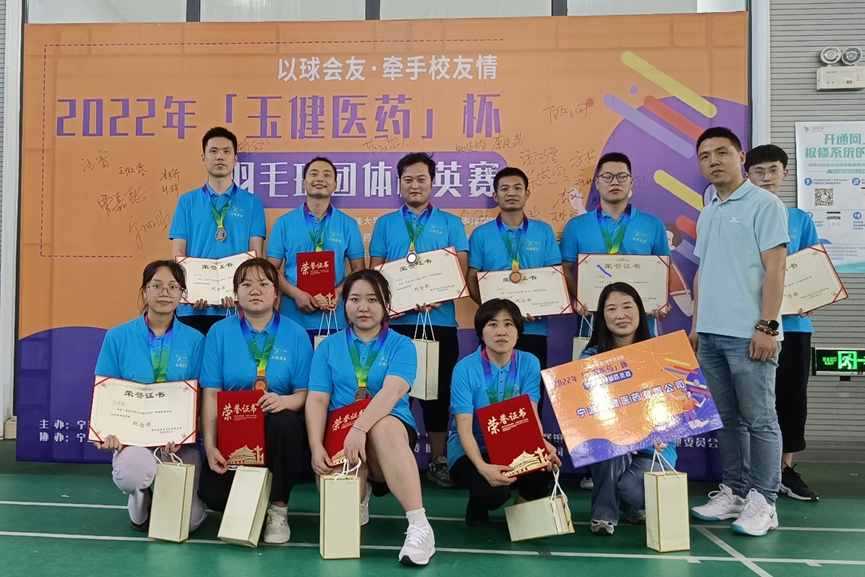 On June 15 2022, ten players from Ningbo ExcarePharm Inc., led by team leader Jiang Hongxia, went to the Small Gymnasium of Ningbo University Meishan Campus to participate in the "Yujian MedicineCup" Badminton Team Competition.
At 12:00 noon, the badminton match officiallyopened. The competition is divided into qualifying rounds and knockout rounds,with five events: men's singles, women's singles, men's doubles, women'sdoubles, and mixed doubles. A total of 5 teams, including our company's team,participated in the competition. The other 4 teams were the Yinzhou NingUniversity Alumni Association Hai Shi Textile Badminton Club Team, NingboUniversity Ocean College, Ningbo University Maritime College, and NingboUniversity School of Food and Pharmacy.
According to the lottery grouping before the game,our company's team was drawn No. 5, so the first bye, and then we had a singleround-robin qualifying match with other 4 teams, with followed by a knockoutround. After round after round of fierce competition, our company unfortunatelystopped in the knockout round and missed the final. After several rounds ofwonderful confrontation, Ningbo University Maritime College won thechampionship in the end. Our company is honored to receive the commemorativeaward in this competition. At about 4 pm, each team held a brief closingceremony in the arena. At the closing ceremony, the organizer leaders presentedmedals and prizes to each team.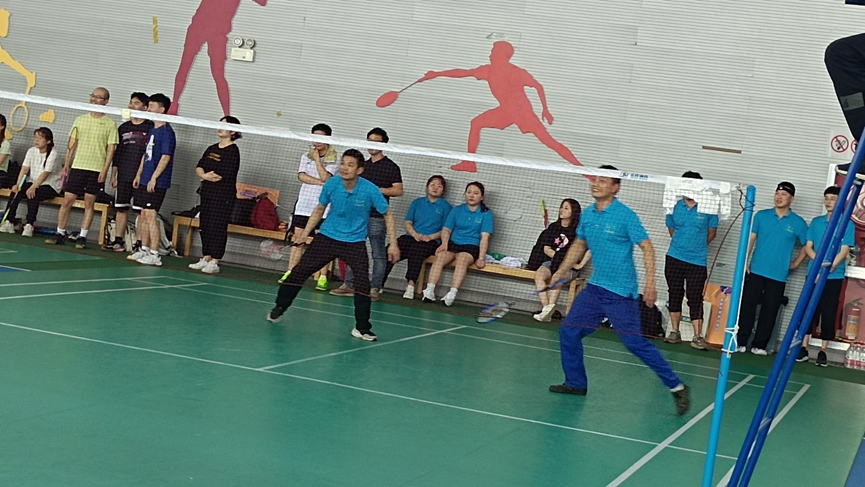 The "Yujian Medicine Cup" Badminton Competitionis jointly sponsored by the Ningbo University Meishan Campus ManagementCommittee and the Yinzhou Ningbo University Alumni Association, and hosted bythe Yinzhou Ningbo University Alumni Association Hai Shi Textile BadmintonClub. It is one of the company's sports and cultural activities in 2022. Thepurpose of this event is to return to the campus, through the team form ofbadminton, to arouse the enthusiasm of each team for the sport and theenthusiasm for teamwork. This competition fully demonstrated the positive andconcerted spirit of the athletes from the campus to the society, and alsodeepened the understanding and communication between the students andcolleagues. It is believed that the development of this activity will attract morestudents and employees to participate in the badminton sport and enableeveryone to establish a healthy and active lifestyle.