"Extract used for health food Production License" has been issued by Zhejiang Market Supervision Administration on October 14,2022. There are 4 varieties and 6 specifications of health food raw material extracts issued, including Bilberry Extract, Grape Seed extract, Szechwan Lovage Rhizome Extract and Ganoderma Lucidum Extract.Our company obtain the supply access for plant extract raw materials as health food raw materials supply. It also lays the foundation for our company to develop the market of health food enterprises.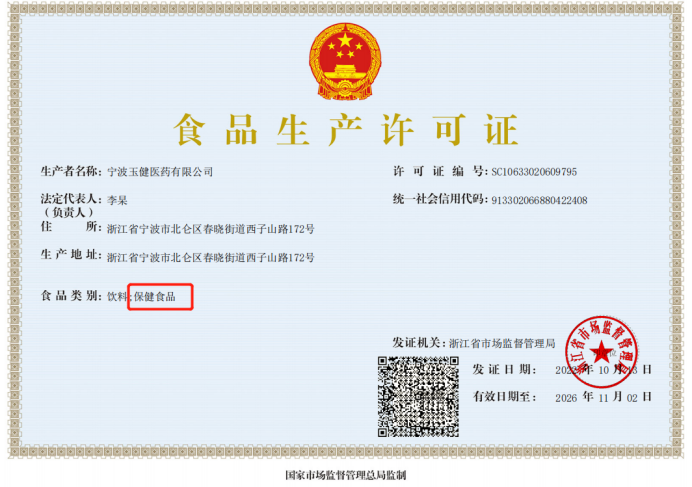 Zhejiang Market Supervision Administration sent 4 audit experts to our company to conduct the on-site audit on September 30, 2022. Fei Fang, the general manager of our company took part in this audit.Audit experts conduct a comprehensive review of warehouses, production workshops, laboratories, public facilities and etc,review the management of the whole quality management system, including the organization and personnel, raw material management, production management and quality control.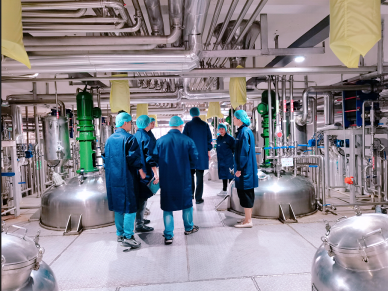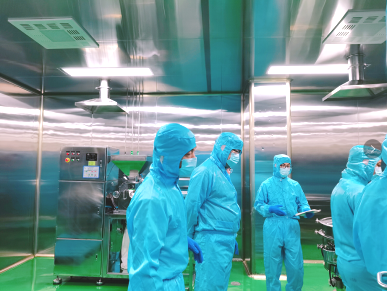 At the closing meeting, the audit experts fully affirmed the operation of our quality management system, no key and critical deficiencies, the audit passed.For the general deficiencies found in the review, the audit experts gave feedback. General Manager Fei Fang said that our company would pay attention to the deficiencies found this time and required relevant departments to carry out rectification.